Skip to Content
Design and Construction Services for Commercial Tenants
Whether you're a tenant moving into a new commercial space or a property owner preparing for an occupant, IDR Commercial Construction Management is a responsible and experienced team you can trust for commercial building upgrades in British Columbia. A commercial space needs to be functional for a business to maximize efficiency, comfort, productivity, and space. We work with tenants and property owners to deliver comprehensive improvements customized to meet your needs. Contact us to schedule a consultation for property upgrades.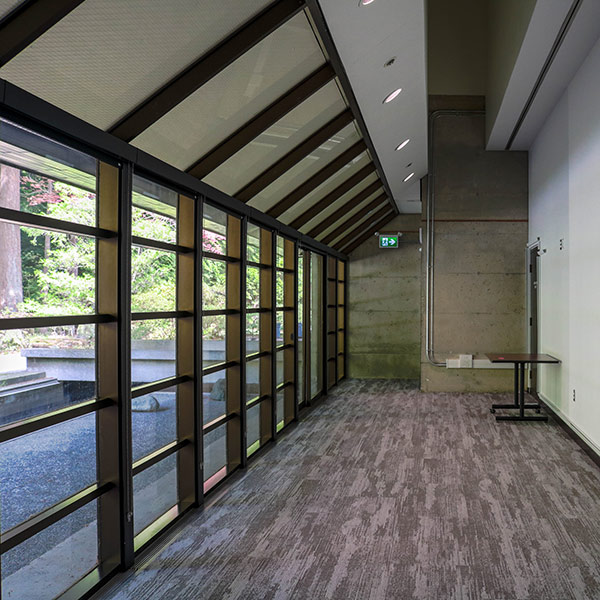 Serving Our Clients With Custom Solutions
Our services are designed to serve tenants who have just leased a new space and property owners who are preparing for new tenants or making upgrades to their properties. We have flexible solutions whether you're starting at step one or have completed designs and need a trusted general contractor.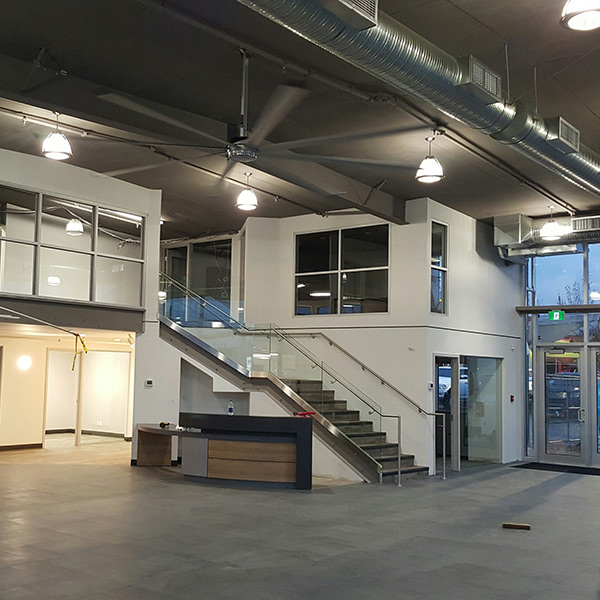 How Can We Help You?
We offer various approaches for tenants and landlords because we understand every situation is unique.
Design and Build – Tenants who have signed a lease and need to remodel or renovate the space can work with our design team on space planning and design to create a work environment that meets their needs. When design plans are approved, our construction team will see the renovation through to completion.
Contracting Services – We work with many clients who have completed design plans and seek the experience and reliability of a skilled general contractor. We work with your plans and deliver professional construction services. Our team handles every aspect of your project and keeps you updated on progress at each phase.
Landlord Services – Are you a landlord with a tenant that requires space updates or renovations? We do everything, such as completing a white box of a commercial rental unit, upgrading washrooms, making lobby improvements, and other building service upgrades.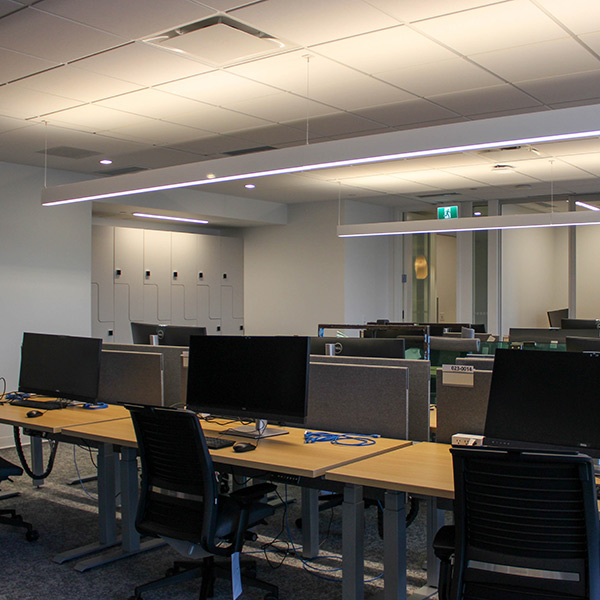 Trust Us for All Your Building Upgrades and Improvements
Our team has helped many tenants and landlords maximize the value and function of commercial spaces with upgrades and improvements. We begin with a comprehensive site assessment, allowing us to evaluate your needs before developing an upgrade plan. Our team has experience providing various renovations for office buildings, retail spaces, industrial units, and more. Learn more about the types of enhancements we can offer:
Furniture Layout & Selection – Our team can help you maximize your building space with furniture selection and layout.
Electrical Planning – We can ensure your property's electrical is designed to support the needs of your business.
Plumbing – Prevent any unnecessary water damage with reliable plumbing upgrades.
HVAC Design – An HVAC system will help improve the comfort of your space while lowering energy costs.
Communication and Tech Infrastructure – We can retrofit any commercial building with the communication and technology infrastructure necessary to operate efficiently.
Trust Us for All Your Commercial Tenant Improvements
Upgrades and improvements to commercial property make business more productive and your space more energy efficient. The team of professionals at IDR Commercial Construction Management follows local and federal codes to ensure you're always in compliance. As a business or property owner, it's crucial to upgrade your commercial space to meet the changing needs of your employees or tenants. We work strategically alongside you to provide the thoughtful tenant upgrades you need to ensure the best results. Speak with a building consultant today to get started on your assessment and design. Trust our team to deliver excellence.
Contact Us Today to Get Started on Your Project